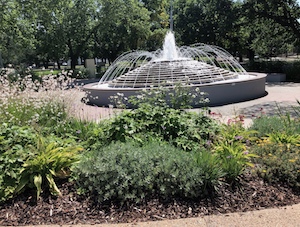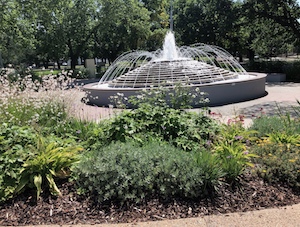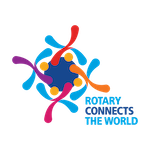 Good Morning and Welcome to the Club
Where Great Things Happen
Visits to this Page
18952
News from the Rotary Club of Sunbury Click Pictures for more Information.
Our RYLA Attendees
Our RYLA girls, Jaya and Jamieson, were in full form last week as guest speakers. They were both so full of inspiration telling us about their weekend away. They are both now achieving goals they never thought were possible. Well done girls..
By Janine Reinking
The RYLA crew.
Donation by National Serviceman's Association.
Thank you to National Serviceman's Association for donating $1000 for the Bush Fire Disaster. This money is going towards hay bales and the next delivery will be Omeo. Our club also donated $200 for hay bales.
By Janine Reinking
Barry Theodore, from National Serviceman`s Association presenting cheque to Matt Grey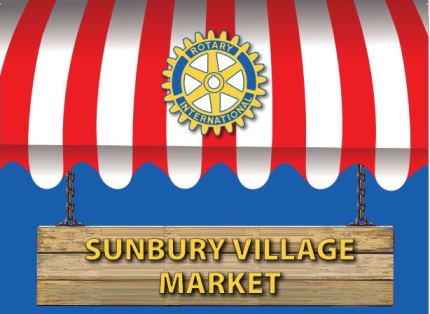 Sunbury Village Market
Every second Saturday of the Month, except January, at the Sunbury Memorial Hall and Village Green, Stawell St, Sunbury.
Next Market Date: Saturday March the 14th
Come along and grab a bargain.
New Stallholders Welcome, we are particularly wanting Food, Produce Vendors and second Hand Goods.
Ring 0400 907 793 or go to Stall Application

We are also On FaceBook
Annual Ron Cook Memorial Scholarship Presentations
Our Ron Cook Memorial Scholarship evening was last Tuesday. All three dux's Ethan O'Donovan, Sarah Hansen and Edith Spiers were very confident young people and were very happy to receive their scholarship of $1000 each. The evening was very well attended by the duces parents and school representatives but our Rotarians were lacking. Thank you to all who did attend and a big thank you to Damian Harman for organising the evening. Thank you also to Terry Grant for his wealthy information about the history of the Ron Cook Awards.
By Janine Reinking
The Scholarship Recipients with Family and School Representatives.
Guest Speakers Kate Pulse & Cath Kelly
from Advanced Care Planning Australia
It was wonderful to hear from our speakers Kate Pulse & Cath Kelly from Advanced Care Planning Australia last week. Before my Dad passed away last year, we had an advanced care plan in place which was very helpful in his last days. I recommend, however old or young you are, to think about this. It can save family a lot of disruption when a family member is passing because the passing member has the last say. Something to think about.
By Janine Reinking
Kate & Cath thanked by John Webster
Guest Speaker David Hockley
from Crown Currency
Recently our speaker was David Hockley from Crown Currency Exchange. He was quite helpful for people travelling overseas and transferring money overseas with no fees. Presedent Janine will be using this company when travelling to Cambodia in August. Janine has some information he left with me if anybody is interested.
By Janine Reinking
David thanked by Damian Harman
The Rotary name and logo are the exclusive property of Rotary International and are used here under
Rotary International Internet Policy Guidelines. Copyright2019 Rotary Club of Sunbury
This Website is Designed by the Rotary Club of Sunbury | Supported by Southern Star Internet