The Rotary Theme for 2018/2019 is
Be the Inspiration
The Rotary Monthly theme for September is Economic and Community Development
We meet on Tuesdays at 6:30 for 7pm.
The venue is the Nook Cafe and Wine Bar
Olive Tree Hotel 111 Evans St, Sunbury, Victoria,

Club Stories
At a recent meeting we had around 40 people in attendance, members, partners and special guests and all wore a hat to lift the lid on mental health. Our fearless guest speaker, Hollie Drake-Brockman is not a public speaker, but you could have heard a pin drop as she spoke from the heart of the challenges of living with anxiety. Her description of how anxiety grabs you and freezes you was chilling and for the first time for me brought the condition to something that I could now come close to understanding how terrifying it must be to experience in its extreme. ZZ Totz, her company is an example of social entrepreneurship; that is, the use of a start-up company to develop, fund and implement solutions to social, cultural, or environmental issues. In Hollie`s case her puppets are a battery free fun activity that can take them to far away places where fairy floss clouds rain raspberries, and rocket ships are powered by broccoli. Where teddy bears come alive while you sleep and friendly dragons ride unicycles. I hope you were inspired by her story. Most of us will know someone who suffers in one way or another with mental health challenges and it is heart warming to know that our hard work and effort raising funds can goes a little way towards helping causes like Australian Rotary Health, one of the largest independent funders of mental health research within Australia.
×
---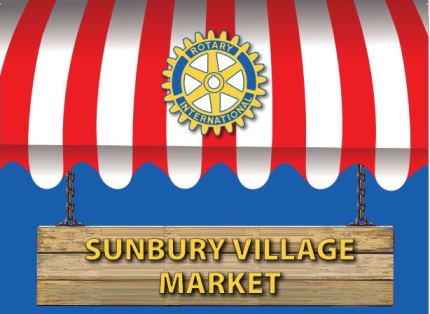 Sunbury Village Market
Every second Saturday of the Month, except January, at the Sunbury Memorial Hall and Village Green, Stawell St, Sunbury.
The next market will be held on
Saturday the 10th of November 2018.
Please use the following link for exiting Stallholders to update or for New Applications
Please read the instructions on the next screen carefully. Details

The Village Market is also On FaceBook
---